Product News
Published on 3 - December - 2009
Suite dreams
Abus has developed the 86/55 service padlock to fit into master and grand master suites that are installed to ensure multi-level access within an office or other commercial building while maintaining security levels and simple operation.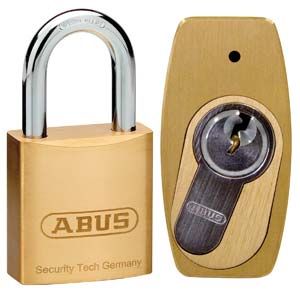 The lock has been developed because car park gates or shutters are often left out of master suites because a padlock is needed, but the suite supplier did not realise suited padlocks are available, thus negating the one-key simplicity of a lock suite. For this reason, the Abus 86/55 can take any brand of 10/30mm half euro cylinder.
The lock has a heavy-duty, 55mm solid brass lock body and is saw and drill-resistant.
For more information contact:
ABUS UK
Back to main news page