Product News
Published on 28 - October - 2009
Roundup at Glee
Roundup displayed a number of its top selling products on the stand, including the Roundup Pump N Go pressurised system that gives three minutes of continuous spray.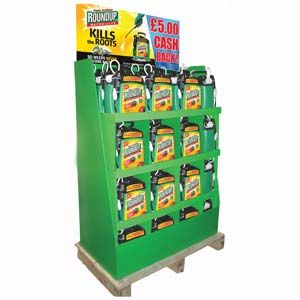 Using the extend-able sprayer, the 5-litre container will treat up to 150sq m, allowing for rapid treatment of large areas such as paths, drives and patios with minimal effort.
A money-saving refill is also available. For retailers, the Pump N Go is ideal for increasing basket value and, with specially-designed compact display units, smaller retailers need not miss out.
Tel: 0870 530 1010
www.roundup-garden.com
For more information contact:
The Scotts Miracle-Gro Company
Back to main news page