Product News
Published on 14 - October - 2009
Keep the Homefire burning
Solid fuel supplier CPL Distribution has announced the introduction of its new Homefire Range of easy-to-carry logs and solid fuel.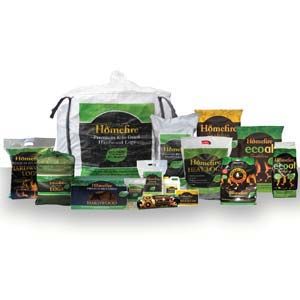 Included in the range in a selection of sizes are leading smokeless fuel Homefire and Ecoal, introduced last year and using 30% renewable materials.
The rest of the collection includes a 4.5kg instant-light smokeless coal fire, and seasoned hardwood and softwood logs such as Premium kiln-dried hardwood logs in 8kg, 10kg, 25kg or one cubic metre dumpy bag for home delivery.
The range benefits from distinctive, user-friendly packaging and is supported by products such as mini packs of kindling, firelighters and paraffin.
TEL: 01623 860228
commercialteam@cplindustries.co.uk
Back to main news page