Product News
Published on 30 - September - 2009
Everbuild's biggest ever
Everbuild has launched its new catalogue featuring the entire range, including the Purimachos and Kwikgrip portfolios and newer introductions such as the Geo-Fix paving jointing compound.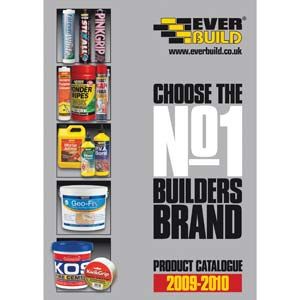 Brand new products such as the Exact Gap foam and Firespan intumescent pads have also been added, making the catalogue the largest Everbuild has ever produced, totalling 232 pages.
A contents list at the beginning of each section as well as at the front of the catalogue make navigation simple.
For more information contact:
Everbuild Building Products Ltd


Back to main news page