News
Published on 23 - September - 2009
B&Q embarks on biggest ever price campaign as ceo says, "DIY is cool again".
B&Q has announced this morning that it is launching its biggest ever autumn price campaign including the launch of its first ever Autumn Privilege Card.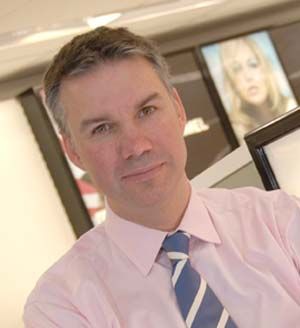 DIY is cool says ceo Euan Sutherland
Customers that spend more than £50 this weekend (September 25-28) will receive the new card which will qualify them for an additional 10% of everything right through to the end of October both online and in store.
Tradesmen will also have the opportunity to receive a 10% rebate across everything purchased this weekend.
B&Q expects the move to save customers more than £20m this autumn and has already invested £25m in pricing campaigns since Easter t6his year.
Kingfisher UK ceo Euan Sutherland said: "This is B&Q's biggest ever autumn price investment. At this time of year customers are getting their homes and gardens ready for winter and we want to make this as affordable as possible. We're seeing more and more people across the UK improving instead of moving - DIY is cool again."
Comments
---
25/09/2009 06:48:00
B&Q as a Supplier
By Mark Carter
We supply wooden plantation shutters to B&Q and I can say nothing but positive things about them as a company. For such a large company that can be tough to turn and move quickly, they do in my humble a opinion, a very good job.
Mark Carter
Directly
www.californiashutters.co.uk
---
24/09/2009 15:37:00
B&Q
By micamart
Surely thats the acronym for Bu**ered &Quickly?
---
24/09/2009 13:10:00
B&Q are the holy grail for suppliers but will they be looked after
By Richard Hazell
B&Q are the holy grail for suppliers like me. I own a UK company (14 people) producing excellent quality diamond drills and holesaws for very hard tiles. We would love to have the chance to supply B&Q but many people have warned us off this path citing the fact the B&Q system of penalties and fines and rebates is harsh. We have a distributor in place that can soften the blow but it does seem B&Q have aggressive targets for suppliers. Reading this post the first thing I thought is (just like the post above) any price saving would be passed down the chain. But I'm probably listening to hearsay and gossip from people who dont have a product in B&Q. Here's a direct message to Euan Sutherland. Would you be willing to deal with a company based in the UK employing British employees in Sheffield. Could a small supplier like us compete to supply B&Q? Or would the system kill us? There's a challenge!
---
24/09/2009 12:36:00
Staff wages!
By Witheld
Its a pity their staff do not get the same considerationas as customers, Supervisors and Experts have not had a wage rise for two years to pay for these discounts.
---
24/09/2009 10:58:00
B & Q Price Campaign
By Robert
What do you want to bet it is the supplier who will pay! Not B & Q for sure!!!!
---
DIYWeek.net does not edit comments which are submitted directly by our users to express their own views. Please report abuse of our comment system here.
Back to main news page

© Datateam Business Media Limited 2009. DIY Week.net news articles may be copied or forwarded for individual use only. No other reproduction or distribution is permitted without prior written consent.