People News
Published on 16 - September - 2009
Garden Centre Group appoints head of garden care
Trained horticulturalist and former Country Gardens employee, Andrew West takes up new role this month.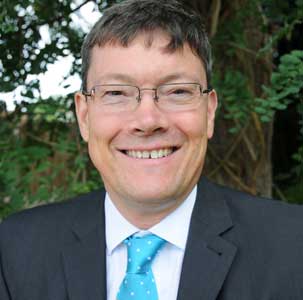 Andrew West joins the Garden Centre Group this month
In his new role, Mr West, who has more than 17 years' experience in the garden centre industry, will be responsible for formulating the future strategy and purchasing of garden products including furniture, garden sundries and growing media as well as overseeing the development of the new fencing and landscaping centres.
Garden Centre Group chief executive Nicholas Marshall said: "We are delighted to welcome Andrew to the Group. He brings with him a wealth of experience in the retail and garden centre industries."
Mr West is a trained horticulturist and was previously employed by Country Gardens where he worked with Mr Marshall for 13 years. He began working as the manager of Beaconsfield Garden Centre, which is now owned by the Garden Centre Group (formerly Wyevale), before progressing on to become an area manager and then group buyer for garden furniture, stoneware, terracotta and giftware.
Mr Marshall added: "I have known Andrew for nearly 20 years, he made a huge contribution to the success of Country Gardens and I am absolutely delighted that he has joined us."
He previously worked for Blooms of Bressingham, which is also now owned by The Garden Centre Group, and was most recently employed as senior category manager at Wickes Building Supplies where he worked for five years.
Back to main news page