Product News
Published on 15 - September - 2009
Be a Centre of Excellence
Hozelock Cyprio is to invite the UK's top aquatics retailers to form a nationwide network of Centres of Excellence.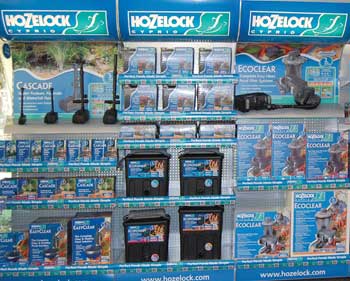 These will benefit from a multi-tiered support package including multimedia store fixtures and merchandisers, local media advertising, online listings, beneficial terms, training courses and promotional materials.
Centres will have to commit to a 5m run of new Perfect Ponds Made Simple interactive modular display units and sufficient stock of Hozelock Cyprio's top-selling pond pumps, filtration systems, pond treatments, fish food and accessories.
Back to main news page