Product News
Published on 7 - September - 2009
Set sales on fire
The new Begonia Bonfire Choc Orange is the latest release from horticultural management and marketing company Tesselaar International.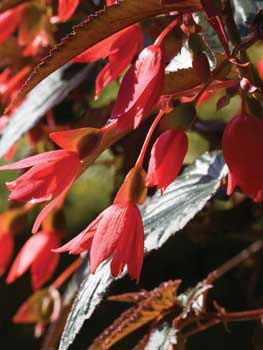 It features bright orangey-red flowers covering up to half the plant, and dark chocolate/plum foliage with red serrated edges. It has a rounded, bushy habit, growing up to 60cm high and 60cm wide and can be used in pots and containers.
Coming into bloom in late spring it will continue to flower until late autumn, can be grown in full sun or partial shade, can cope with rain or dry conditions and generally resistant to pests.
Rrp is £4-6 depending on size.
www.tesselaar.com
Back to main news page