Product News
Published on 22 - July - 2009
Howdens rolls out ADP K8 Software
Howdens Joinery has rolled out ADP Commercial Systems K8 trading software in record time, completing all 450 depots within a year.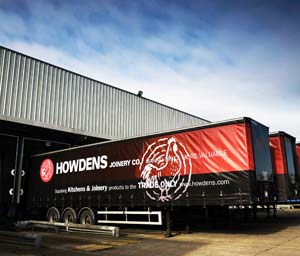 Howdens chief information officer David Hallett said: "We needed a modern system to be able to make future advancements to support the continuing growth of depots."
Explaining the decision to choose K8 he continued: "K8 was selected due to the product's trade-specific functionality and high standard of ADP technical expertise...ADP came out absolute tops."
K8 is an epos system offering functions which include fast sales order processing and purchase order control, stock and warehouse management, financials, reporting and management information, rebate management, delivery management, directs and specials, works orders, tally and packs, e-commerce, CRM and handheld terminals.
For more information contact:
ADP Commercial Systems
Back to main news page