News
Published on 17 - July - 2009
Pam Plant condemns BHETA's "bully boy tactics"
Pam Plant, who recently resigned as BHETA housewares director, says the BHETA board has "gone too far" and urges members to vote in next week's EGM.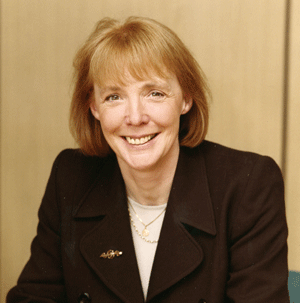 PAM PLANT
: Board's actions are "totally unacceptable"
Commenting on www.diyweek.net and sister site www.housewareslive.net, Pam Plant said:
"What on earth is going on here? I had decided to sit on the fence and watch this story unfold episode by episode. But I have to say that I now believe the BHETA board has gone too far.
"How could the Board take an injunction out against one of its members? I believed for over nine years, that I was there on that Board representing the members, and all their opinions, not just those that suited me. I believed that the Board stood for transparency and if a member asked a question about board discussions he would be given a full and honest answer.
"I have known Charles for many years, and I have always found him to be straightforward and absolutely honest. In fact he was invited to the last housewares committee at the end of June, just before I left, and I know that everyone present that day was impressed to such an extent he was asked to join the Committee because of his knowledge and well thought out suggestions. He had read so much and done so much research, it was agreed that he had a better grasp of what was going on than anyone else there.
"I would certainly be very careful before I suggested anything he said was inaccurate or misleading. That was just a couple of weeks ago, and look at the sorry state we find ourselves in today. I cannot sit by and watch a member who has raised questions (as I did myself) about this whole strategy get such poor treatment and be expected to pay at least £10,000, but possibly £20,000 for the privilege!
"I know the people on the Board and those on the housewares committee, and I would think a lot of them are squirming very uncomfortably now. I would ask each and everyone of you to examine your conscience and tell the chief executive to call off the legal boys.
"But my reason for writing is to say please make sure your vote counts. If you can go on the 23rd, I will see you there and we can make sure the Board are made fully aware that their actions are totally unacceptable. If you cannot get there please, please choose someone you trust to listen to the arguments fairly and then vote on your behalf as they see fit.
"As I have already said, I will be there so if you would like me to be your proxy let me know immediately. I understand that all proxy votes have to be registered at Brooke House by next Tuesday, so there is no time to waste. My email is pamplant@btinternet.com and my mobile is 07774 132199.
"I have loved being part of this industry and loved the individuals who make up this great sector. I am really excited about my new role as development director at Spring and Autumn Fair, and in this capacity I look forward to catching up with you all. But please let's keep our pride, let's stand together right now, have a proper debate and let them know we won't allow bully boy tactics to win!"
DIYWeek.net does not edit comments which are submitted directly by our users to express their own views. Please report abuse of our comment system here.
Back to main news page

© Datateam Business Media Limited 2009. DIY Week.net news articles may be copied or forwarded for individual use only. No other reproduction or distribution is permitted without prior written consent.