News
Published on 16 - July - 2009
Mica suppliers get together
More than 30 suppliers to Mica UK, which entered administration last week, took part in a conference call organised by BHETA DIY director Andy Vaughan yesterday afternoon.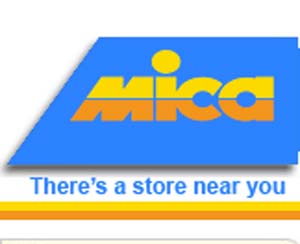 The suppliers, made up of both BHETA members and non-members, shared their views about the buying and marketing group's recent decision to place the company in administration. They also had the opportunity to raise any questions they had with BHETA service providers Laurie Beagle and Paul Hughes of the P&A Partnership, both advisors to BHETA's Credit Forum.
Speaking to DIY Week this morning, Andy Vaughan said that many members had raised similar questions and that the next step was for those to be collated and formally related to the administrator, Kevin Murphy at Leonard Curtis.
Mr Vaughan said, "I'm really pleased that we've been able to act quickly to try to help members (and non-members) mitigate their losses. Helping members in their commercial activities and representing their best interests is the key role of a trade association like BHETA."
A meeting, organised by Mica, will be held for all Mica retail members at Stax Manchester on Sunday. The meeting has been called to discuss the demise of Mica (UK) Ltd and the future format of Mica DIY Ltd. The meeting starts at 11am. Stax Trade Centres will be taking on the national wholesaling responsibility now that Mica Vault is no more.
Comments
---
23/07/2009 08:24:00
MICA
By Chris Pateman
Awfully nice of Stax to step in like that. Maybe I'm missing something: isn't Mica about the MEMBERS? Are they entirely happy with all of this? Might they not maybe wish to hold a meeting, just among themselves in some neutral and independent venue? Or is lack of active membership involvement the reason Mica has got into this position in the first place? Surely, somewhere, there are some Mica members with the balls and the vision to take this forward. Am I allowed to say 'balls' on this site?
---
22/07/2009 07:54:00
Mica
By Nigel Hardman - Horwood
Did we get any response from the administyrators to the questions you were going to raise following the phone in?
---
DIYWeek.net does not edit comments which are submitted directly by our users to express their own views. Please report abuse of our comment system here.
Back to main news page

© Datateam Business Media Limited 2009. DIY Week.net news articles may be copied or forwarded for individual use only. No other reproduction or distribution is permitted without prior written consent.