News
Published on 23 - June - 2009
Focus prepares CVA in bid to secure its future
DIY retailer considers Company Voluntary Arrangement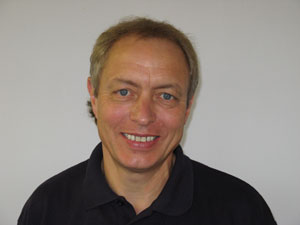 Focus chief executive Bill Grimsey
Focus is considering a company voluntary arrangement (CVA) in an attempt to secure the group's future.
According to The Sunday Times, Focus chief executive Bill Grimsey's advisers have also agreed in principle with the company's banks to renew a two-year credit facility, which runs out at the end of this year.
A CVA allows retailers to reduce their debts and interest payments without going into administration, but it requires the consent of at least 75% of creditors. Sports retailer JJB recently carried out a successful CVA, but other retailers attempting to do so have failed.
Focus was bought by American private equity firm Cerberus in 2007, which paid £1 for its equity and assumed £225m in debt. The company is understood to be ahead of budgeted sales for the past 12 months.
After predicting a 10% fall in sales in 2009, Grimsey made a number of changes, including cutting the workforce by 700.
Comments
---
05/08/2009 22:32:00
Focus
By Anonymous
I worked for Focus for a number of years and left the business to pursue a new career.
During my time I saw the exit of the old board and the new one take its place. There have been huge changes within the business, some good & some bad, but every decision was made in the best interests of the survival of the business. I empathies will Bill as he came in knowing that it was going to be though job and the current economic downturn has made it a seemingly impossible task.
Whatever he is doing it appears to be working, Sales / EBITDA are ahead of budget according to various press releases and the recent refit activity is the most investment that the store portfolio has seen in years.
I know from experience that the general opinion of Focus as a high street brand is not very good (to say the least). Well I am confident that this is all about to change. I recently drop in to the Harrogate store. It was impressive to say the least, smart, easy to shop, great range of products & a huge jump from the current format, it looked amazing.
If the CVA will allow the refit of the whole chain into that new format, and allows the company to invest in & reward its hard working and devoted staff (who are the most committed, resilient & innovative people I have ever had the pleasure of working with) than it is the best course of action to pursue.
Good luck to all at Focus
---
15/07/2009 08:32:00
customer goes home empty handed
By smoking ferret
one of the recurring incidents is:customer asks for such itiems as bamboo canes for example.staff say:no sorry,we dont sell that itiem. customer things:i'll shop elsewhere for my ongoing supply of bamboo canes then.focus doesnt make any future profit from that or maybe?- related itiems
---
09/07/2009 19:18:00
By Anonymous
Focus (DIY) Ltd. have tried to buck a market which doesn't even rate them.They have tried a new lighting rane, a new kitchen range, a new tile range, the re-launch of a "no frills" line "Payless" and still they cannot get the debt down. I feel sorry for the genuinely committed staff who work for Focus - they deserve a lot of credit putting up with no staff training nor warehouse person (unless > 4m t/o). The market will decide Bill & Rob's fate but they will leave it late before the staff learn anything.
---
25/06/2009 18:33:00
Focus DIY
By Alex Hamilton
I worked for this company for 11 years until late last year and this is yet another example of the fortunes of focus diy.
In 11 years I had seen the merger with Do it All, the merger with Great Mills, the buying and selling of Wicks which made mr archer and co multi millionaires... but all the debt was put into the company via duke street and apex ( forgive spelling if incorrect).
I then managed the closure of 1 of the hilco stores in 07/08 and then shed a third of the work force in my new store in late 08 and that experience was not easy.
Bill G has came in to a very hard job, and done well with some challenging decisions he has had to make.
There is alot of good people in this company and I hope that this latest statement in a long running chain of events is not the start of anything big..
---
25/06/2009 18:03:00
focus, cva
By jones
they should be made to go bankrupt and all stock returned to suppliers, they sell products at a loss and put fair trading independents out of bussiness
---
25/06/2009 16:32:00
Focus
By Gill
Over priced ,under stocked,over now?.
---
25/06/2009 16:00:00
FOCUS
By JEFF WHITEFOOT
WOULD THIS BE THE SAME BILL GRIMSEY ON TELIVISION / RADIO A FEW MONTHS BACK MOANING ABOUT SUPPLIERS NOT GIVING EXTENDED CREDIT ?,AND THEY WONDER WHY.
---
25/06/2009 14:41:00
focus.down the shed
By john fowler
Well 225 Million in debt, whats that about 1 Million for every Independent Hardware retailer, they closed down.. well they would be no loss to the High Street for me..
---
DIYWeek.net does not edit comments which are submitted directly by our users to express their own views. Please report abuse of our comment system here.
Back to main news page

© Datateam Business Media Limited 2009. DIY Week.net news articles may be copied or forwarded for individual use only. No other reproduction or distribution is permitted without prior written consent.