Product News
Published on 8 - June - 2009
Abus improvements
The 55 range of brass padlocks, the economy end of Abus' offer, now includes a double-bolted shackle and anti-pick paracentric keyway.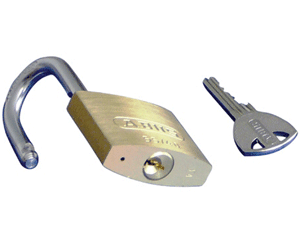 The full 55 range now has these security features while retaining its low pricepoint.
Abus sales director David Hudson said: "The new Abus 55 is an enormous seller and at this low price with added features it is even more attractive. It now offers even greater value for money with improved security."
For more information contact:
ABUS UK
Back to main news page