Product News
Published on 22 - May - 2009
Beat the credit 'Scrunch'
According to Mulberry Imports, the Scrunch Bucket is probably the world's most practical bucket.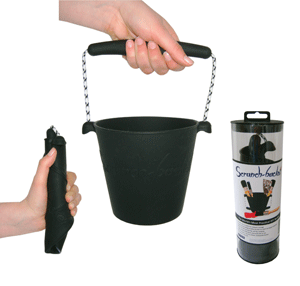 The 1.5 litre, multi-purpose container is made of 100% silicone and can be scrunched, rolled or squashed, retaining its shape when released.
The flexible product is easy to store and can be used indoors and outdoors. Ideal for plumbers working in confined areas, for decorators to hold their paintbrushes or for carpenters to keep their nails and screws together. Rrp is 7.99.
TEL: 01243 574 181
www.mulberryimports.com
Back to main news page