Product News
Published on 22 - May - 2009
Fischer fixes POS
Fischer Fixings has introduced a new display stand for resin anchors and accessories including resin guns, tools and product literature.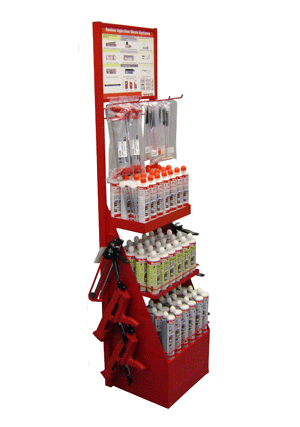 The stand is 1.8m high, 670mm wide and 400mm deep, requires no assembly and has an integrated full-colour header with product information.
The range segments on a good, better, best basis and the loading of the merchandiser can be tailored to suit individual stockist requirements.
A typical loading includes 30-40 FIP 300SF polyester resin, FIPC 700C polyester resin and FIS VS 360S hybrid resin plus cartridge guns, blowout pumps and hole-cleaning brushes.
For more information contact:
fischer fixings UK Ltd
Back to main news page