News
Published on 13 - May - 2009
Footprint Tools enters voluntary liquidation
The credit crunch and subsequent recession have forced Footprint Tools into making a "dignified exit" from the market.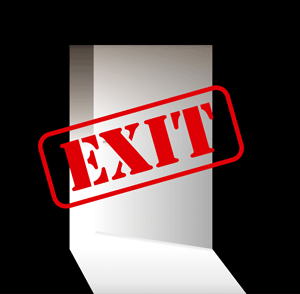 Speaking to
DIY Week
this morning, managing director Christopher Jewitt said: "We are in a state of solvent liquidation - voluntary liquidation, which means that all our creditors should be paid in full, all things being well.
"The recession and the credit crunch hit the business at the worst possible time as we were in the process of relocating the business from our Sheffield city centre premises to new premises in Owlerton.
"The plan was to then invest in new equipment to continue with our hand tool ranges and to open up new areas, but of course the world changed."
The company explored all available options, including selling the business as a going concern, but in the current climate, no buyer could be found. There is still hope that the brand will be preserved however, or a buyer found for the manufacturing facility.
Mr Jewitt continued: "Clearly for any business a relocation is a major upheaval, and to be ht with a recession coupled with a credit crunch - meaning a total lack of available funding - meant that under the circumstances we felt it was the only route open to us. Therefore, the directors took the decision that rather than sitting back and letting the company become insolvent we would conduct an orderly wind down.
"The one thing we didn't want to happen was to see the company go bust - this is a dignified exit. We wanted to go honourably, as befits a company of Footprint's standing and reputation."
He expressed regret that the staff would lose their jobs, but added that the voluntary nature of the wind down was in their best interest, as, while being made redundant, "they are not being locked out".
"We're not the first and we won't be the last," said Mr Jewitt. "It's very sad because Footprint has been in the stewardship of the Jewitt family since 1948. The plan was a good one but it was bad timing as a confluence of events have conspired against us."
Comments
---
12/28/2012 1:02:00 PM
Former Employee
By Mrs Valerie Hinchliffe
I worked at Footprint tools from 1965 - 1967 as the secretary to Mr. Fisher - Sales Manager and also the relief secretary to old Mr Jewitt, until leaving to have my daughter. I have very fond memories of my time at Footprint and was very sad to hear that they had closed down - I am very pleased to hear that Footprint is again very much alive and wish them all the best for the future.
---
1/23/2012 1:21:00 PM
Carpentry, Joinery Tools.
By Hilmi Nevzat
I still own Paramo G clamps which are high quality
Tools and Niloc bolsters.
Footprint tools are great too.I have a full set of auger bits with taper shanks still in use.
Why can't U K manufacturers compete with Asian imports? Asian quality tools are no longer cheap.
---
10/22/2010 5:12:00 PM
By Anonymous
I hear footprint are back....but in a small way. Ironic that one of the reasons they went bust is because they were trying to improve production. They stockpilled their products before closing the line to add new forge's. When they went to purchase them (from Germany) the recession had hit and the exchange rate changed dramatically. Of course if the UK could make forges themselves this may not have hapened. The uk's manufacturing industry appears to get very little support. Record tools, Marples, Rabone Chesterman, Paramo, Stanley uk, Epco Jacks, Lake and Elliot, Cow gum, Geogrge Barnsley and Sons (tools), Ransomes, Whitefriars, Wolf Power Tools, Kango Power tools, qualcast, Barta shoes, Leyland/scammell are just a few of the decent companies that have been sold off abroad, closed or, exist in name only.
---
3/1/2010 10:55:00 PM
Now what
By John Wade
I had to go to Cambridge to pick up a Footprint plugging chisel 'cos they're next to impossible to get now, and everyone just seems to sell rubbish.
---
10/9/2009 8:27:00 PM
Footprint Tools.
By Steve Davidson
A few years ago I visited their stand at the Axminster tools show,Shepton Mallet,Somerset. They had two shiny black plastic dustbins with hand and panel saws in each.Brand new and going for next to nothing.With a smile I asked their salesman what was wrong with them...nowt, he replied.He said that sales of them had become so low they could no longer get an acceptable price from the wooden handle manufacturer.They had therefore decided to discontinue them.
Now, I pose this question to woodwork students at the college I teach at. "If a person spends 40 years as a carpenter, and gets through say 4 plastic handled hardpoint saws per Year,what will they potentially spend on throw-away junk?!!!
Sadly they are no longer introduced to quality sharpenable saws, where you could set yourself up with a variety for maybe 150- 200. They would be quality as well. Strangely though they clammer to get hold of the likes of lee-Nielson and Veritas planes. in furniture studies.
---
10/8/2009
Footprint tools
By Russ Bartlett
Sad to hear that yet another UK tool manufacturer dies. I think part of the problem is that ever since the 1970 s true craftsmen have disappeared. Smart Kids now preferring to get college educations, and therefore the demand for quality has died with it. Here in America Stanley Works is no longer the icon and measure of quality, and the likes of Millers Falls, Pexto, Disston, Atkins are all chapters in history now. I don t see the pride of ownership or appreciation for quality there once was. Footprint saws have always been under rated. As for laser hand saws, and soft feel handles come on! They are junk. Even Marples quality sucks compared with what it used to be. That s why I buy a lot of my carpentry tools on ebay!
---
10/6/2009 1:50:00 PM
footprint tools
By john wilson
very sorry to hear of foot print going bust,i understand that they are to return towards thev end of the year with a reduced range lets hope there successfull and can build the buisness back up.we dont want more junk from china.
---
10/6/2009 2:15:00 AM
What A Tragic Loss
By Rick Pinto--an old starter
As an ex-RAF+BA aircraft engineer brought up on top quality tools like Snap-On+Britool,Record,and now in my retirement just taken up doing a Dip in Joinery at my local adult college,and having just discovered what the difference is between a cheapo High Street tenon saw and a Footprint tenon saw,it is so disheartening to see yet another Sheffield-based British manufacturer of top quality handtools,sadly come to an end.I do hope a way is found to keep it alive.
Will be much missed on the handtools front.
---
9/21/2009 4:03:00 PM
Footprint
By Former Footprint Sales Man
For many years I was at the front line selling for Footprint Tools in the UK, and I have to say the tools are first class; However I have to agree with the former employee, It was a matter of time before Footprint went the same way as Paramo & Niloc tools to name a couple, to the wall!
There tools were made to last, but they relied too much on a handful of products. Bolster, line pins, wrench and chisels. Items like Tenon saws, Warrington hammers and filler knives just didn't move in large numbers. Companies can't afford to stand still no matter how good their products are. I know from 1st hand that it was not a case of functionality why they stayed away from soft grip products; it was simply because they did not have the injection moulding technology. They were good at single mouldings for bolster handles and chisels and that was their limitation. You asked Stanley, S & J if two part handles are gimmicky they may say yes! On their way to the bank
At the end of the day Footprint needed investment in new machines as well as product development. Sales on their existing range were never going to grow much more; it had reached its limit within the UK Wholesalers and Merchants markets and the export had almost vanished along with any contract business.
Manufacturers are unable to survive with the guy in his shed buying a chisel or saw that will last him a lifetime. They need large turn around of tools, because at the end of the day they are a consumable item.
Business came from the builders and engineers, cost and image counts, builder are looking for the most cost effective tools with the longest life and buying a panel saw that needs it s teeth setting is not the way to move quantity of tools, neither are hickory shafted claw hammers.
Don t get me wrong, they are great tools and the Jewitt family have always been committed. Let s hope can manage to keep it going.
---
9/21/2009 7:29:00 AM
By anthony.uren@bigpond.com
I am very sorry to hear of the closure of Footprint Tools. They were important suppliers to my Company over many years, and I thoroughly enjoyed my association with Mr John Jewitt and his Father. Their hospitality will long be remembered.
I still have a big range of Footprint tools in my shed, and they bring back happy memories.
Tony Uren Hardware Traders Adelaide
---
9/12/2009 10:28:00 AM
The best of the best
By Michael Cruickshank
Footprint tools were always an honest and upright company, making tools to the highest possible standards. As a carpenter, I have used footprint tools for many years, in fact even as a child I used their tools, without a hitch.
One thing I particularly liked about footprint is that they didn't go down the road of gimmickry; they just made tools. As much as I respect the commercial nature of the business, contrary to the comment above, Footprint made the right choice from a functionality point of view, not to bring in soft feel handles for their tools. That whole business of making tools with elastomer inserts on the handles (started by Stanley, Blech!) made the tools horrible to work with, which needless to say is contrary to popular belief and the advertising bumph which Stanley puts out about it. Ask any joiner who is used to wooden or solid plastic handles and they will tell you that soft feel handles end up causing blisters and then pulling the blisters off your hands because they stick like glue to your skin!
To the Jewitt family; you did a fine and ethical job and had a company to be proud of. But don't let this stop you, get back in there somehow and revive the proud Sheffield brand known as Footprint! I for one don't want you to shut up shop, or stay out of business!
---
8/26/2009 10:47:00 AM
Footprint
By Gareth Walsh
Absolutely heartbreaking to see such a cracking British firm go to the wall. I use one of their tenon saws. It's like a knife through butter, dead true, and a joy to handle.
---
8/6/2009 8:39:00 AM
footprint grips
By dave aplin ( plumber )
i am a 54 year old plumber from birmingham . i brought three different pairs of footprint grips when i was an apprentice in 1969 ( i still use them every day ) they are my bread and butter , and they have never let me down ( its a sad loss )
---
7/30/2009 10:07:00 AM
Footprint Tools
By Former Employee
A wonderful product manufactured by an excellent workforce.
Speaking as a former employee I can t help thinking that Footprint could have moved with the times by improving the image of their quality tools i.e. Modernising, introducing more up to date techniques such as soft grip, two tone chisel handles for one example. Quality is one thing; however image is also very important especially in today s image conscious market. Their image was still of a 1970 s manufacture which did them no favours.
Let s hope a buyer can be found and try and put this excellent brand of tools back in the hands of our tradesmen Good look to all for the future.
---
6/6/2009 10:29:00 AM
Footprint
By Christopher Jewitt
On behalf of both the Jewitt family and our former members of staff, may I thank those who have made such kind comments. It was a difficult decision but, we believe, the best under an almost impossible set of circumstances. Hopefully something might arise from the "ashes" so the name Footprint will not disappear altogether. So, watch this space......
---
5/28/2009 9:11:00 AM
Footprint
By Michael Hancock
It's a very sad day when companies like Footprint cease trading. I know as a former employee, of the high quality of the products as well as the importance of the company in Sheffield.But there's a further point; this country relies on manufacturers for its exports and therefore its livelihood.Contrary to what politicians say, we cannot all work at Tesco! Good luck to all the Footprint employees.
---
5/14/2009 6:41:00 PM
Footprint
By jack butterworth
I started my sales career in 1964 with Footprint, in the days when Sheffield had a thriving tool industry, much of which is now gone.
Why oh why does the distributive trade insist on price cutting and direct imports from China while destroying our home industry? They themselves will pay in the end.
Best wishes to Chris and the Jewitt family
---
5/14/2009 6:01:00 PM
A sad day indeed
By Matthew Platt, Workshop Heaven Ltd
My sincere condolences to the directors staff and customers of Footprint. Good on you for conducting an orderly and disciplined wind-down, rather than hanging on to the bitter end. I wish you all the very best of luck.
---
5/14/2009 3:09:00 PM
sad loss
By john fowler
My Home town sees one more Good firm go down.. sory for them nice people, nice product, like a few more before.. good luck too all the staff.
---
5/14/2009 11:19:00 AM
Footprint tools
By Paul Iseard, The Famous Sheffield Shop
I was upset to hear the news about the closure of Footprint Tools as they provided great service and really good quality products. I hope a buyer is found as I am convinced there is a future for their Sheffield-made tools. My customers are fed up with cheap imports that let you down and are delighted when they can buy well crafted and robust tools made in the UK.
---
5/14/2009 10:40:00 AM
CHRIS JEWITT
By JOHN MC GUINNESS
I HAD THE PRIVLEDGE OF OPENING AN ACCOUNT WITH FOOTPRINT TOOLS IN THE VERY EARLY DAYS OF DECCO AND IM DISTRESSED TO SEE THE END OF THIS FINE COMPANY WHICH WAS A GREAT FAMILY BUSINESS. I WILL CHERISH THE FOOTPRINT LETTER OPENER WHICH IS STILL IN CONSTANT USE TODAY. HOPE IT ALL FINALLY WORKS OUT OK FOR THE STAFF AND FAMILY THAT MADE FOOTPRINT TOOLS A GREAT COMPANY
---
5/14/2009 10:28:00 AM
Footprint Tools
By Andy Vaughan - BHETA
I'm sorry to hear this news. I wish all the staff and directors well for the future.
---
DIYWeek.net does not edit comments which are submitted directly by our users to express their own views. Please report abuse of our comment system here.
Back to main news page

© Datateam Business Media Limited 2009. DIY Week.net news articles may be copied or forwarded for individual use only. No other reproduction or distribution is permitted without prior written consent.