News
Published on 5 - May - 2009
Pam Plant resigns from BHETA
Pam Plant, housewares director of the British Home Enhancement Trades Association, has resigned after nine years in the role.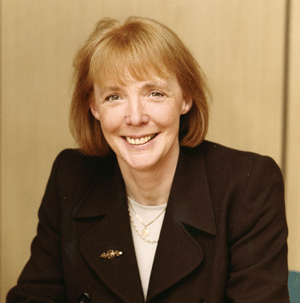 The announcement of her departure from the association comes during the ongoing plans to merge BHETA with the British Jewellery, Giftware and Finishing Federation. The merger, said BHETA ceo David French, "created an opportune moment for her to move on."
Pam, who for many members is
the
face of the association and of the successful Exclusively Housewares show, will not leave until the end of June in order to see through this year's exhibition on June 9-10 at London's Business Design Centre.
Commenting on her decision, Pam said: "The merger with the BJGF and relocation to Birmingham will mark the start of a new era for BHETA and I felt it was a good moment for me, personally, also to have a fresh start. I wish the BHETA team all the best with their move, and as I am hoping to find a new role within the Housewares industry, I am sure I will still be working with them in the future, albeit in a different way! My focus for the time-being however, is very much on Exclusively Housewares and looking after my members, so nothing will change until the end of June."
BHETA president Andrew Weiss said of her decision to leave: "Of course we will all miss Pam. She has been instrumental in the development of BHETA's housewares sector and her industry knowledge is second to none. She represents a hard act to follow and we'll be talking to members about how to find a suitable replacement in the coming weeks."
Comments
---
09/06/2009 08:49:00
Good Luck Pam
By Andy Reynolds
All the best for all your future plans. Look forward to meeting up again sometime!
---
08/05/2009 15:00:00
Good luck Pam.
By Jon Layton
All the best in your new venture Pam!
---
08/05/2009 11:38:00
best wishes for the future
By Allan Durning NBG LLP
pam
good luck with your future prospects.
kind regards
allan.
---
07/05/2009 21:18:00
Best of luck, Pam
By Joe Mannion, EuroLink
On behalf of myself & all my colleagues in the Worldwide DIY Council we wish you every success. Your help, hospitality and insight has always been exceptional!
---
07/05/2009 19:06:00
Pam Plant
By arthur goody
Always a smile on your face.Good luck in all you do in the future
---
07/05/2009 12:39:00
By Carlton Jones
All the best in whatever you decide to do Pam. It has always been a delight to deal with you.
---
DIYWeek.net does not edit comments which are submitted directly by our users to express their own views. Please report abuse of our comment system here.
Back to main news page

© Datateam Business Media Limited 2009. DIY Week.net news articles may be copied or forwarded for individual use only. No other reproduction or distribution is permitted without prior written consent.