People News
Published on 30 - April - 2009
Abus expands regional sales team
Security company appoints two new sales managers to further drive its expansion in the UK.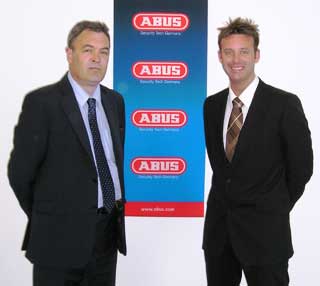 Two new Abus regional sales managers Robert Hirst and Neil Lafferty
Abus' existing sales team of six were finding it difficult to service all of their customers, said the company, resulting in the appointments of Robert Hirst and Neil Lafferty.
Mr Hirst has taken up the role of regional sales manager for the East Midlands and East Anglia. He previously worked as sales manager at both Bahco Tools and Active Telecoms.
Mr Hirst will take over some of the customers previously handled by Pam Fergusson, who is now free to focus on her customers in the West Midlands and Wales.
Appointed to the position of regional sales manager in the South East of England, Mr Lafferty has previously worked as a regional sales executive at both Brake Brothers and Country Choice.
He will take over some of David Lobb's customers, leaving David free to focus on Abus retailers in southern England and the South West.
Abus sales director David Hudson said: "With these two top rate account managers joining our team, we can all spend more time with our retailers. We can further understand their business opportunities and help them via promotions, merchandisers and point of sale, to sell Abus profitably."
He added: "Independent retailers are the backbone of Abus sales in the UK and in conjunction with Toolbank and Hoppe - our national distributors - we can further grow Abus in the still highly competitive UK mechanical security market."
Back to main news page