Product News
Published on 28 - April - 2009
Liberon gains Euro award
Liberon has three varnishes on the UK market which have been awarded the European Eco-label - the only ones in the UK, says the company, to carry the mark.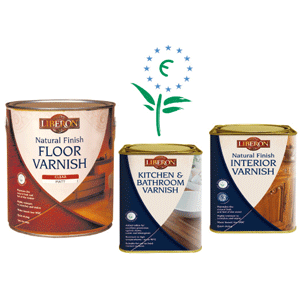 The European Eco-label, with its distinctive flower logo, is awarded to products and services which offer reduced environmental impact.
The three varnishes that carry the marque are Liberon natural finish floor varnish, Liberon kitchen and bathroom varnish and Liberon natural finish interior varnish. They offer a limitation of air pollution by solvents, absence of heavy metals and reduced sulphur emissions during production.
For more information contact:
Liberon Ltd
Back to main news page