Product News
Published on 6 - April - 2009
Stock up to meet demand
Scotts begins TV advertising for three of its biggest gardening brands just before Easter.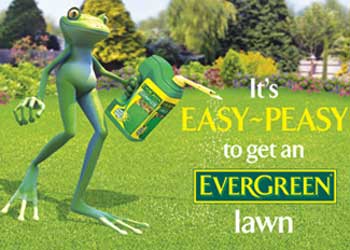 The company advises retailers to stock up ready for a surge in demand for EverGreen Complete, Weedol Max Gun and Miracle-Gro Moisture Compost.
The Scotts Miracle-Gro company has promised to maintain its ad spend at 2008 levels with £6.3m committed to nationwide TV and press advertising running throughout the spring and summer of 2009.
A £1.4m TV campaign for lawn care, featuring the famous singing Evergreen frog starts just before Easter., followed by a new commercial for EverGreen Mow It Less, that will make its TV debut the week commencing May 20.
For more information contact:
The Scotts Miracle-Gro Company
Back to main news page