News
Published on 5 - March - 2009
Woolies makes a return to the High Street
Three former Woolworths bosses secure £10m funding to open 50 stores with a similar brand name to the failed retailer.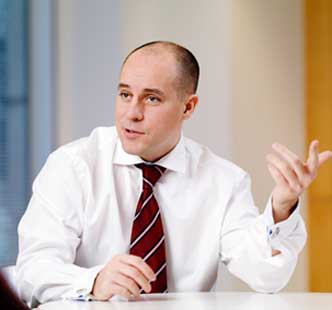 Former Woolworths director Tony Page
Executive director Tony Page, commercial director Steve Jebson and store development manager Andy Latham are in the process of looking for a name as close to the original retail chain as possible.
According to a report by The Sun, the first of the stores, which will all be based on the Woolworths business model, will open in May in either Camden, North London or Notting Hill.
Mr Page told The Sun: "We want to create a better version of the old Woolies...We could have 300 sites in three year's time if things work out."
The new retail chain will not have access to toy brand Chad Valley, which was bought by Argos, or children's clothing brand Ladybird, which was sold to Shop Direct along with the rights to the Woolworths name. Shop Direct, which also owns Littlewoods, is relaunching the brand online at woolworths.co.uk.
The news follows the story of former Woolworths store manager Claire Robertson, who reopened her Dorchester branch under the name of Wellworths.
Woolworths fell into administration in November last year after talks with restructuring specialists Hilco UK broke down.
Comments
---
28/06/2009 17:53:00
By Jam
Try to resurrect some of the most porfitable stores, plus it will generate jobs for those who lost theirs when the origional woolies came to a bitter end
- Jam (unemployed ex woolie)
---
17/06/2009 10:58:00
Woolies
By jim
Ironic really, was it not Geoff Mulcahy who stuffed Woolies full of debt just before offloading it from Kingfisher when he was CEO?...people have short memories! Now he wants someone to give it a name for free..Mugs!!
---
16/06/2009 08:50:00
New name
By sue
Hi Tony,New store new style, i have four new names Phoenix, Premier Choice, Ashes, or simple Tony Page. Best wishes for future and lots of luck. from x woolies Sue 209
---
09/06/2009 02:45:00
By Emma
Great to hear ur making return online, if you re-open stores can you please re-open Dingwall.
Wool & Worths is a good name to consider
---
02/06/2009 00:03:00
new name
By steven
when i read the good news in the daily mirror about you opening 200 to 300 woolworhs store i was really pleasd i think the new name should be called f.w.woolworth or wallworths they should have a red or gray background like it used to be could you please put one of your new stores in romford every time i went shopping i always went in woolworths and come out with some thing. i wish you all the best tony hilldean it would be nice if hilldean had a woolworths again in time. by steven
---
30/05/2009 03:55:00
Stores
By Michael Mac (Highland of Scotland)
It is fantastic news, keep the public informed of upcoming plans.
I wish you all the sucess with the new stores.
What about calling it Wool & Worths.
Please bring one of the new store to Inverness as the people of Inverness-shire, Ross-shire miss the store.
Also ask your customers what products that they would like to see, new products, return of similar products woolworths sold well, make your store work for you and for your customers by giving the people what they want and a chance to make new product come online as the market changes.
---
25/05/2009 17:11:00
open new woolies store
By donna
to tony page, when buying stores please consider the old store at wymondham norfolk, it was a gold mine in its hey day and could be once again, no competition at all. i worked there for 17 years and it was the best store in the world, good loyal customers who all miss it. i would go back in a heart beat....
---
23/05/2009 16:01:00
hm.. luv it :)
By Feniferse
any changes coming ?
---
13/05/2009 19:57:00
Well done
By Gemma Hanney
go for it Tony, im proud your my family :)
---
30/04/2009 18:01:00
woolworths new name
By eddie o
go back to the roots call it F.W woolworth
Or sort something outwith clare and call wellworths
or woolies or woolwurths
---
29/04/2009 10:09:00
new name for woolworths
By margaret deakin
I worked for woolworths hanley s-o-t for34yrs, i say it,s only a name it needs to sell wat customers want, talk to the customers and the ex staff , i wish i had a pound for every tme i had to say sorry we don,t sell that, get the prodcts right and the customers will follow.
---
26/04/2009 10:31:00
By Matt S
How about Woollies with 2 Ls?
---
23/04/2009 13:40:00
By Carol
Go for it Tony! You make me really proud.
---
21/04/2009 21:45:00
The new stores
By Andrew
Does anybody know where the new stores are going to be and what they will be called as I can find no information anywhere about it.
---
19/04/2009 00:43:00
New Name
By Sam
The new name should either be "Woolies" or "Woolwurths", and Tony should definitely keep the red branding, but perhaps use the new font that was used in the new logo designed for the 100th year celebrations & 2009 rebrand, if there is some kind of a problem with using the old font.
Anyway, I wish Tony the best of luck, and hope that he re-opens the old store in Biggleswade, as it's still sitting empty, along with quite a few other shops..
---
Woolworths new stores name
By Nichola
Just open the new stores with the name Woolies???
---
By Bob
Woolies is a registered trademark that went with Woolworths to Shop Direct.
---
Woolies new name
By Colin Nutley
Woolwise?
---
New Name
By Peter Yates
If it is going to be a cheapo discount store why not call it
"Woolworthless"
In a year or so when the receivers are in again the name would be even more appropriate.
[quote]based on the Woolworths business model[/quote]Which failed.
---
By emma Byrne
Call it Neworths
---
New Name
By Paul
How about 'Wallworths' good luck to Tony,Andy & Steve more people are behind you then Shop direct.
---
name suggestion
By vasag
VALUES.
---
Woolworths new store name
By Phil
I think it is very brave of the Banks to secure 10m on Tony Page lateset venture? I wish them well and think they should distance themselves from the Woolworths name as it is not Positive in the current climate. Possible name ?? This needs to be ONE ear catching name , and more importantly who is doing the buying for them as I don`t which top Buyers would be available and interested in this challenge!! Good Luck Mr T. Page and team.
---
Failed Management
By Sophie
The banks can wave goodbye to their money if they are lending it to the same directors that ran Woolworths into the ground. They coundn't even make the model work when they had 800 stores of buying power. It would be laughable if it were not for the 25,000 jobs that were lost on their watch.
---
By scott
I want to know what backers thought that giving money to people who ran the old woolworths and couldn't make it work and are planning to do it again is a sound bet, should people that have done this to a business be able to run another company soon after?
---
By Brenda Massey
I grew up with Woolies, keep it Woolies, long live Woolies you are sadly missed in Sankey Street Warrington.
---
By John
If you check at the trade mark registry, "Woolies" is not a trade mark held by anyone for any purpose at all. Also, Woolworths never used "Woolies" as a brand or a trade mark".
Also, if the public want to apply the nickname "Woolies" to Tony Pages shops, the Wellworths store in Dorchester, or anything else, they do not need permission from anyone, not even Shop Direct.
---
store opening
By Chris Hocker
Will any new stores open in Northern Ireland?
---
new name
By gazza
Woolwurths!??
---
Response to failed management
By Paul
In response to the knockers about banks losing money again. Tony Page was very new to woolworths and created the succesful 'worth it' brand, he came from Asda. The blame belongs to Trevor Bish Jones and Sir Geoff Mulcahy for breaking away from Kingfisher. A lot of Woolworths stores were very profitable but tied down by stupid rental deals. These 3 guys are not to blame for woolies demise. We should be wishing them luck not knocking failure, but we are good at this in this country aren't we?
---
Woolworths rents
By John
To put things in perspective, when Woolworths demerged from Kingfisher, about 180 shop freeholds were sold and leased back on adverse terms and the cash raised paid to Kingfisher shareholders. Woolworths also inherited 200m of debt. This saddled Woolies with about 60m per year extra rent with minimum annual increases of 5% per year, plus the debt. Over the period that elapsed to last year, that was the best part of 1 billion of unnecessary cumulative expenditure. Also, they would have had property which was worth 600m at 2002 prices. They would not have failed.
Tony Page is not saddled with those problems, and he has a highly revered track record in non-food sales through physial shops. He should do well.
---
Shares
By Rob
I had shares in the old woolworths if this store reopens, are my shares still worth something.
---
woolies
By Anonymous
I hope that they succeed because I worked for woolworths and loved my job. Hope they open a shop in maesteg cos we need something cos nearly all the shops are going slowly. I haven't bought a CD since our shop shut cos there's nowhere to by them now. I also wish Wellies all the luck in the world
---
Woolworth's new name!
By James
Revive Woolworth s original name of F. W. Woolworth, a name from it early beginnings. It is similar to the current British Retailer, W. H. Smith.
---
List of possible names for Woolworths replacement
By James
Woolworths (name been bought by Shop Direct for new online store, Woolworths.co.uk )
F. W. Woolworth (Woolies original name)
Wellworths (name of the new retailer of Dorchester, based on the Woolworths store format)
Woolies (Woolworths nick name)
Wallworths
Wyeworths
Ex Woolies director, Mr Tony Page could form a new partnership with Wellworths boss Claire Robertson to expand her business as a true replacement for Woolworths starting with 50 new stores and increase to 300 within three years.
---
Woolworths new name
By Andrew
I think woolmart is a good name so that it can still be shortened to Woolies. Woolworths used to rule the high street and stood out with its red signage. I hope the new stores look similar and that the staff will all wear red again.
---
Woolies
By Chris
Use Woolies if you can! Or the F.W. Woolworth is a good idea, but I doubt you'll be allowed to use that one.
Or what about 'Worth It' or 'Well Worth It'. Or even just 'W' in the old Woolworths colours and font. You could use the W logo that was on the side of Woolworths stores.
Good luck!
---
By Kariim Helmy
I worked in the flag ship store Edgware Road for 3 years. It was a highly profitable store accounting for half the company's annual profit.
I am very pleased to hear this news.
Over the years people have referred to Woolworths as 'Woolies' or when dialogue, pronounced as 'Woolwors' and thats what people know it as.
Therefore we should call it WOOLWORS using the same typography as the old font and use the same red neon design.
---
DIYWeek.net does not edit comments which are submitted directly by our users to express their own views. Please report abuse of our comment system here.
Back to main news page

© Datateam Business Media Limited 2009. DIY Week.net news articles may be copied or forwarded for individual use only. No other reproduction or distribution is permitted without prior written consent.