Product News
Published on 2 - March - 2009
Toolbank puts on a show
Many new products and exclusive offers will be on show at Toolbank's Spring Trade Shows from suppliers including Liberon, Hozelock, Vileda, Rentokil and Everbuild.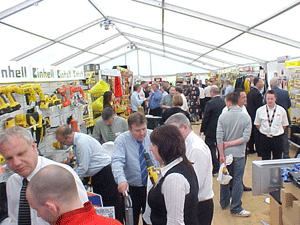 Visitors will be able to see Toolbank's 'Price Crushers' promotion featuring new and exclusive lines, and key tool brands attending include Stanley, Bahco, Irwin, Faithfull, Black & Decker, AEG, DeWalt and Einhell.
Dates for the shows are:
March 12, Exeter
March 26, Glasgow
April 2, Norwich
April 21, Newcastle
April 23, Bradford
April 28, Halesowen
April 30, Cwmbran.
For full details ask in branch or contact Toolbank.
For more information contact:
TOOLBANK
Back to main news page