Product News
Published on 5 - February - 2009
New Abus catalogue
Abus has produced a brand new fully illustrated and priced catalogue for their UK 2009 range with over 800 security lines, including Granit, Diskus, shutter, laminated, brass and combination padlocks.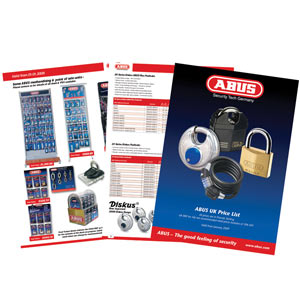 Details in the catalogue now include lock sizes, dimensions and icons to communicate the technical benefits.
The Abus illustrated price list offers details on key cutting and lock pinning, while the new 2009 range of free merchandiser stands is also detailed in the brochure.
For more information contact:
ABUS UK
Back to main news page