Product News
Published on 21 - January - 2009
CKI powers to success
Following extensive research into the requirements of both retailers and end users, Carl Kammerling International is comprehensively overhauling of its C.K Power Tool Accessories range.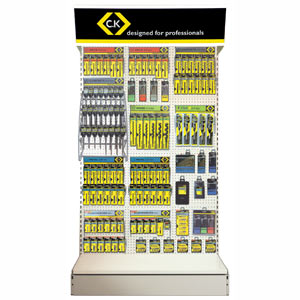 The far-reaching modifications have seen Carl Kammerling refresh its range with improved products, new packaging and extremely flexible merchandising solutions.
Helping retailers get the most from valuable space, Carl Kammerling is offering a new modular display system, which is easily configured to individual retail requirements.
For more information contact:
Carl Kammerling International Ltd
Back to main news page