Product News
Published on 6 - October - 2008
CKI product training online
Carl Kammerling International (CKI) has launched Productwise, a web-based product training tool, designed to help counter staff increase their knowledge of CKI's products and sell the range more effectively.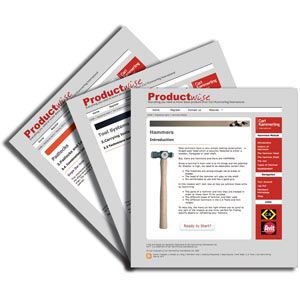 The online resource, available at www.productwise.co.uk offers information for customers and their staff to access at a time convenient to them.
Users can dip in and out for specific queries or dedicate time learning in detail about the CK Tools, Kasp and Avit ranges.
TEL: 01758 704704
www.carlkammerling.com
For more information contact:
Carl Kammerling International Ltd
Back to main news page