Product News
Published on 3 - October - 2008
Many padlocks...one key with Abus
Recent research by Abus revealed that 85% of domestic security consumers don't understand the concept of keyed-alike padlocks.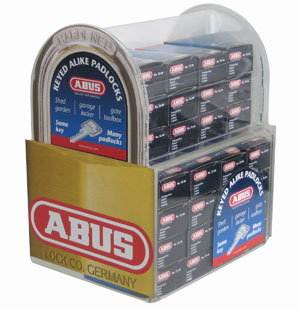 To enable retailers to promote the benefits of Abus keyed-alike to the consumer, Abus has launched a counter top Perspex display containing relevant keyed-alike stock and the simple consumer message - 'many padlocks, same key'.
The display is supplied free of charge with retail value orders of £400 for Abus keyed-alike padlocks paced with Toolbank or Hoppe.
TEL: 01454 877674
www.abus.com
For more information contact:
ABUS UK
Back to main news page