Press Release
Published on 12 - May - 2008
Revolutionary 'Stick' from Polycell strikes gold
Polycell Polyfilla Stick has wowed judges at this year's Industry Awards, becoming a Gold winner within the 'DIY Products' category.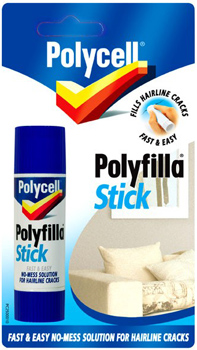 Polycell Polyfilla Stick is a convenient and reassuring solution for novice DIYers who are new to using fillers. This easy-to-use, mess-free innovation fills hairline cracks and nail holes, and flexes with the natural movement of walls so cracks don't reappear.
More akin to a glue stick than a traditional tube or tub of filler, it's unusual shape and packaging has been welcomed by retailers, who are able to clip it next to other decorating product such as paints, and attract the attention of novice DIYers who might find the breadth of offer at the fillers fixture confusing. It's also a handy storage size for consumers as it doesn't clutter up the toolbox.
Users simply rub the stick over hairline cracks, wipe with a damp cloth and leave to dry. No pre-mixing, no mess, no waste and no additional tools needed.
This radical looking filler also won Silver Award for the 'Best New Decorating Product' at this year's DIY and Garden Show in January.
James Bruce, Brand Manager Polycell UK at ICI Paints comments 'We've had an excellent response from retailers about Polyfilla Stick, which has been flying off the shelves since the day it went on sale. We're delighted to have met such a strong consumer demand for a simple and convenient filler."
The complete new range of fillers - Multi-Purpose Magic Polyfilla, Plug It Polyfilla, Polyfilla Stick, Multi-Purpose No Sanding Polyfilla and One Fill Polyfilla - is now available.
For further details and to stock up ahead of demand, call Polycell on 0870 444 1111.
For more information contact:
Polycell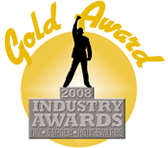 Back to main news page