Press Release
Published on 12 - May - 2008
Henkel revives the grout reviver market with anti-mould technology (Silver award winner)
With UniBond's anti-mould proposition already established as one of Henkel's all-time best sellers in a year since its launch, the same unique patented mould protect formulation is now being extended to a range of three grout revivers.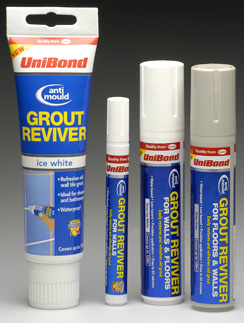 The UniBond products are the first and only anti-mould revivers in the market that are completely safe to use. Technically, they set new standards for grout revivers - being the first water based and low hazard (rather than solvent based) product, delivering ultimate protection in a single application and leaving a highly water resistant, ice-white finish.
Ideal for revitalising old, discoloured grout and giving a new lease of life to old looking tiles, there is a choice of 125ml tube with sponge applicator or 7ml chisel-tip pen, specifically designed for wall application. Each dries ice white in 60 minutes.
For both floors and walls, the range also offers a 15ml pen with a broader nib for thick or thin lines in either ice white or grey colours.
The range has also been complemented by eye-catching packaging and design featuring the distinctive anti-mould logo on the fresh blue and white packs.
"At present it's a market worth about £2.4m at retail but, when positioned alongside our tile adhesive and grouts as part of the complete UniBond anti-mould range, there's significant growth potential for grout revivers among both home owners and tenants" says senior product manager for tiling, Neil Davies.
Recommended retail prices of the new UniBond grout revisers are £6.49 for the 125ml tube, £5.99 for the 7ml pen and £8.99 for the 15ml pen.
For more information contact:
Henkel Consumer Adhesives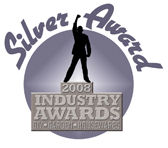 Back to main news page