News
Published on 15 - March - 2007
How to get the most from Easter and the May Bank holidays
Demonstrations and training are key, says marketing expert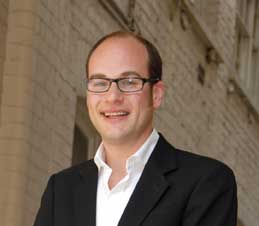 Daniel Todaro
At this time of year retailers should be planning for the busy Easter and bank holiday uplift in sales and this is no different for the diy sector, says Daniel Todaro, managing director of field marketing agency, Gekko.
Mr Todaro says field marketing disciplines such as demonstrations and training are vital to support a promotion for the important Easter sales period.
And for retailers that haven't yet started to prepare for the rush, Gekko has provided five tips to make the most of the increase in demand for diy.
1. Merchandising – consumers might have an idea of what diy products they want, but at the same time they want to know what is available to them, so displays highlighting the most popular product with explanations are key.
2. Staff training – customers want to be reassured they are buying the right product and consulting confident, knowledgeable staff is key. Clearly some members of staffs will have better knowledge and experience in particular areas, so identify these strengths and assign those people to appropriate areas.
3. Demonstrations – where possible, provide facilities for product demonstrations. In the diy sector, demonstrating a particular tool and how it can tackle a particular job will leave a lasting impression with consumers.
4. Brand Awareness – there is little brand awareness in the diy sector, with consumers differentiating between one product/brand and another primarily on price. Manufacturers and brands should concentrate on raising brand awareness and loyalty among both customers and store staff.
5. Information and 'silent salesman tools' – customers often want to research their purchase by themselves and with a huge array of products on offer it is often a confusing process. Providing information, guides and clear advice can help in this process and ultimately assist sales.
Back to main news page