News
Published on 7 - March - 2007
B&Q and Waterwise team up to save water
Retailer offers its customers guidance on how to prevent water shortages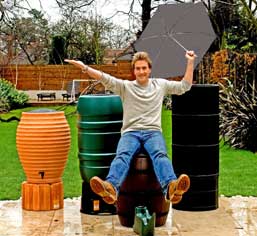 In the national campaign fronted by Ben Fogle, B&Q's message is clear - start acting now to prevent water shortages during the dry summer months.
The superstore has introduced rainwater collecting water tanks to its offering. It has also launched a wide range of products designed to aid water efficiency, including everything from tap washers, to dual flush toilet kits and click save taps.
B&Q is offering consumers guidance on how to reduce water waste, rather than restrict use. A free advice booklet is available in stores and a water efficiency calculator can be found on diy.com/savewater.
Back to main news page