News
Published on 24 - February - 2007
Home Retail Group ventures overseas
First steps taken in agreements with Indian and Irish retailers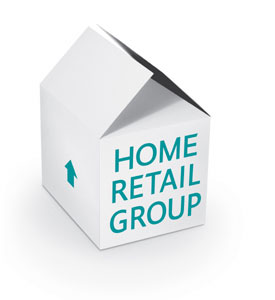 Home Retail Group, owner of Argos and Homebase, has signed a franchise arrangement to develop its Argos format in India and a separate deal to buy a stake in an Irish retailer.
"The heads of terms with Shopper's Stop and Hypercity, both pioneers in the Indian retail market, gives Argos an initial foothold in what is a rapidly expanding market," Terry Duddy, chief executive, said in a statement.
"Meanwhile, our investment in Home Store + More will strengthen our position in the highly fragmented homewares market through the roll-out of its format in Ireland."
Under the terms of the Indian arrangement, Argos will provide its brand, and product catalogue. The business will be launched towards the end of the year under the name 'Hypercity-Argos'.
Homewares
Home Retail Group has also signed terms for a 33% stake in the Irish Home Store + More business, subject to clearance from the relevant competition authorities. Home Store + More is an out-of-town homewares retailer, currently with two stores in the Dublin area.
Home Retail Group's (HRG) investment of around £7m will be used to fund an agreed plan to expand the out-of-town homewares chain in Ireland. Separately, the management team of Home Store + More will also support Home Retail Group in its development of a homewares format in the UK. HRG is reportedly looking for suitable sites and plans to open two to trial three stores.
"These two ventures provide an exciting but cost-effective opportunity to leverage our skills, sourcing scale and capabilities over time. However, our core focus continues to be driving the organic growth opportunities within Argos and Homebase," Mr Duddy said.
Back to main news page