News
Published on 4 - January - 2007
Homebase in diy to stay says md
As Homebase celebrates its 25th anniversary, managing director, Paul Loft, insists that the company will not be getting out of diy.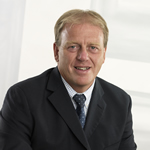 Paul Loft: "Homebase in diy to stay."
In an exclusive interview in this week's DIY Week, Mr Loft said that Homebase would not be turning its back on its traditional roots.
The rebuttal comes as retail giant has repositioned itself with a move to the softer end of the market.
This new home enhancement concept is bringing a new dimension and new breed of customer to Homebase, which opened its first store in Croydon, Surrey, in March 1981.
Mr Loft told DIY Week: "The diy enthusiast is still core to our business.
It would be a mad strategy to withdraw. Homebase is in diy and will stay there."
In the interview Mr Loft looks at the company's business strategy and its plans for the future.
He also reveals that Homebase expects to open another 150 new stores at a rate of 15 a year. It currently has 306 outlets.
o Read this week's DIY Week for the full revealing interview.
Back to main news page